Window Unveiling & Santa Paws
SF SPCA & Macy's Pets in the Holiday Windows
November 23, 2022 to January 2, 2023
See the wonder of the San Francisco SPCA Holiday Windows at Macy's this Christmas season.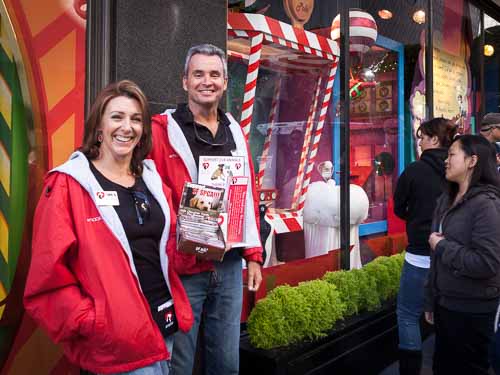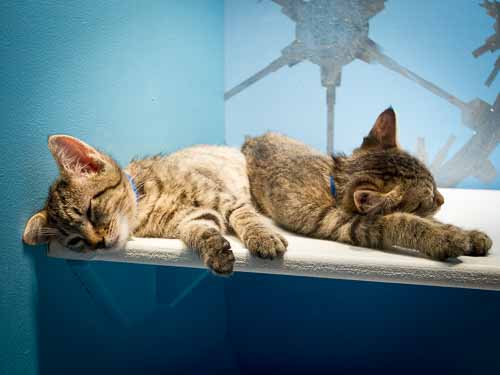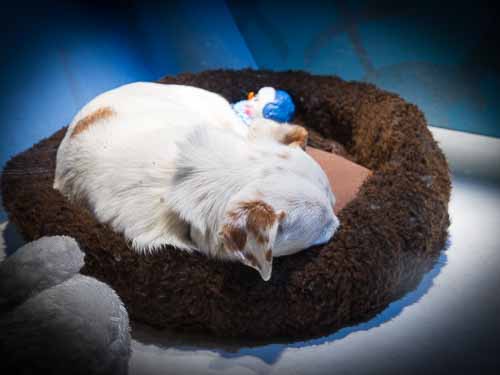 Snap a photo at one of the oversized shelter animal Instagram-able outposts.
Check out the outrageously cute puppy, dog, kitten, and cat videos on the main floor. Be on the lookout for SF SPCA Animal Assisted Therapy animals in the store and other adorable animal holiday surprises
Learn more and share your support by donating at www.sfspca.org/holiday.
Macy's was the first department store to feature Christmas window displays and has been enchanting generations of spectators since the early 1870's. R.H. Macy began the tradition of animated windows in 1899 at Macy's original 14th Street location in New York, and started the tradition in San Francisco.
Santa Paws is Coming to Town!
DATES & TIMES TO BE DECIDED
MACY'S | UNION SQUARE
Holiday Lane | Macy's, Level 7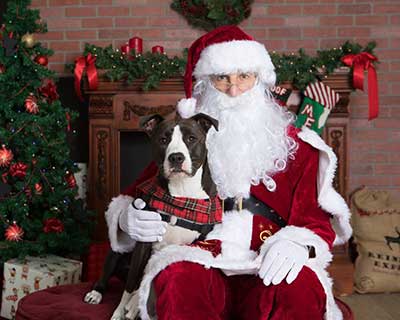 The San Francisco SPCA and Macy's are teaming up to bring you Santa Paws, a special holiday event where you and your beloved pooch can get a close-up with Mr Claus. We'll be serving up treats for both dogs and humans and lots of fun holiday cheer. You'll also receive festive giveaways from generous partners at Purina.
Tickets are $45.00 and include admission for two people, two dogs and a printed photo with Santa. Click Here to RSVP today! All proceeds support the SF SPCA and SF ACC ensuring that our shelter animals can stay warm, cozy and healthy during the holidays. Please help ensure the safety of animals by keeping them clear of escalators.
nd be sure to check out Charles Suwannaporn's collection, a designer in residence at the Fashion Incubator SF. The Limited Edition Collaboration will be available to shop during the event and 10% of your purchase will support the SF SPCA. Visit https://cottonthefirst.com/collections/sfspca-ctf-holidays-limited-edition.
RSVP Purchase your ticket online for the Santa Paws Event
RSVP - Purchase Your Ticket Now!
Parking Garages | Map | Directions | Parking Rate Comparison Chart