2013 Union Square Tree Lighting - Macy's 24th Annual Tree Lighting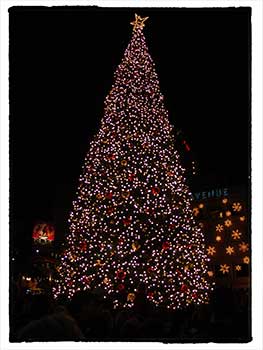 Union Square
November 29, 2013 - 6pm
Macy's gift to the City - Macy's 24th Annual Tree Lighting will take place in Union Square Park between Sutter & Post and Geary & Stockton Streets, across from Macy's.

Great Day for Shopping!

It's a great day for Christmas shopping as many sales are geared to this special day.

For Best Viewing


For the best viewing location, stop by Union Square early to stake out your spot. One tip is to manage to get a spot at the Cheesecake Factory - top of Macy's which looks down over Union Square. They have outdoor dining with heat lamps and the view to the ice rink and skaters is spectacular.

For more information and details...

Parking Garages | Map | Directions | Parking Rate Comparison Chart
---
Ice Skating 2013/2014 Season at Union Square
OPENS Wednesday, November 6, 2013 - 10:00am to 11:30pm
Union Square
OPEN DAILY
10:00 am - 11:30 pm
90 Minute Sessions - sessions start on even hours
Admission
General Admission $11
Children (Eight and Under) $7
Skate Rental
$5.00
For more information and details...
Parking Garages | Map | Directions | Parking Rate Comparison Chart

Extraordinary Sugar Castle Unveiling
Westin St. Francis Hotel Lobby
November 27, 2013 - 11:00 AM
One of the country's largest sugar castles, created by Executive Pastry Chef, Jean-Francois Houdré and his team, will be unveiled in the lobby of the Westin St. Francis hotel.
Originally created in 2005, this magnificent castle continually grows more spectacular each year. It has become a holiday tradition for families to visit the hotel during the holidays to see this evolving magical palace.
New this year, and in celebration of the hotel's upcoming 110th  anniversary on March 21, 2014, is the addition of top newsmakers over the past century, on display throughout the castle. Spectators will enjoy locating and identifying these life-like elf replicas of politicians, celebrities, athletes and well-known personalities. 
The event is open to the public and will feature live music and complimentary coffee and cookies.
The Sugar Castle will be on display November 27 - January 3.
FREE - All Ages
Parking | Directions | Map | Store Hours

Chanukah Festival of Lights 2013

Expanding the Celebration of Light - Elevating Awareness & Engagement
A local miracle happened in San Francisco in 1975 when community leaders joined together to create the first big menorah public celebration of Chanukah outside of Israel. Today that spark of innovation has spread to annual Chanukah celebrations in over 500 cities worldwide including; Berlin, Paris, Buenos Aires, Brisbane and Ho Chi Minh City. In San Francisco the legacy of innovation to spread the light continues.
Menorah Day Festival
Sunday, December 1, 3:00 P.M. - 5:00PM
Ceremony with Local Dignitaries at 4:00 P.M.
Kids Activities - Dreidels - Food - Music - Dancing
Parking | Directions | Map | Store Hours

Westfield San Francisco Centre & the Bill Graham Menorah Project Present 
A Special Chanukah Festival of Lights Hanukkah Celebration
Wednesday, December 4th, 6:00PM
Grand Menorah Lighting - Concourse Level Celebration
(4th Floor under the Dome)
This Festival of Lights celebration marks the eighth and final day of Hanukkah. The celebration will take place on Level 4 Under the Dome with Rabbi Moshe Langer of Chabad of Pacific Heights presiding.
Open to the public and free of charge, the family-friendly gathering will include traditional treats, arts and crafts, dreidel spinning, and festive music!
Throughout Chanukah, the Menorah will be standing at Market Street entrance near Juicy Couture.
Free Event - All are Welcome !
Parking | Directions | Map | Store Hours

Macy's 27th Annual Holiday Window Unveiling for the SPCA
Friday November 22, 2013 - 5pm
Macy's - Corner of O'Farrell and Stockton Streets, San Francisco
Cast Members from Beach Blanket Babylon
Celebrate the season by joining the San Francisco SPCA and Macy's for the 27th annual Holiday Windows event, where adoptable cats and dogs are showcased in Macy's holiday windows in Union Square. Join Macy's as the Windows will be unveiled by cast members from Steve Silver's Beach Blanket Babylon.
The Windows will be unveiled on the corner of Stockton and O'Farrell Streets by cast members from Steve Silver's Beach Blanket Babylon.
If you can't make it to the windows, you can still watch the animals online! All of the windows are equipped with video cameras that stream to sfspca.org/holiday, beginning November
22, 2013.
FREE - All Ages
Parking | Directions | Map | Store Hours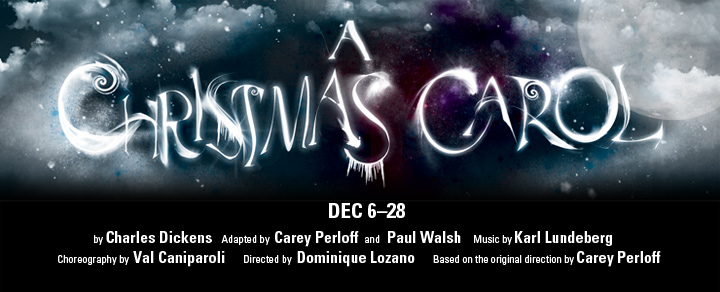 A Christmas Carol
December 6-28
"A smash hit! Holiday traditions don't get any better." —Stark Insider
"The best Christmas Carol ever! A terrific and imaginative production. Highest rating!" —Jan Wahl, KCBS
The Bay Area's favorite holiday tradition returns with a sparkling, music-infused production of A Christmas Carol, featuring a lively cast of dozens, gorgeous costumes, and those deliciously spooky ghosts. Bring your family, bring your friends, and check your "humbugs" at the door!
Parking | Directions | Map | Store Hours


Nutcracker
San Francisco Ballet
December 11-29
On Christmas Eve, 1944, the audience at San Francisco's War Memorial Opera House experienced the American premiere of Nutcracker. An instant sensation, the ballet launched a national holiday tradition. San Francisco Ballet's sparkling production of Nutcracker, set here in our own "City by the Bay," has introduced audiences of all ages to the magnificent world of ballet. This holiday season, experience the beauty and athleticism of SF Ballet's international cast of world-class dancers in Nutcracker, a San Francisco tradition since 1944.
Parking | Directions | Map | Store Hours